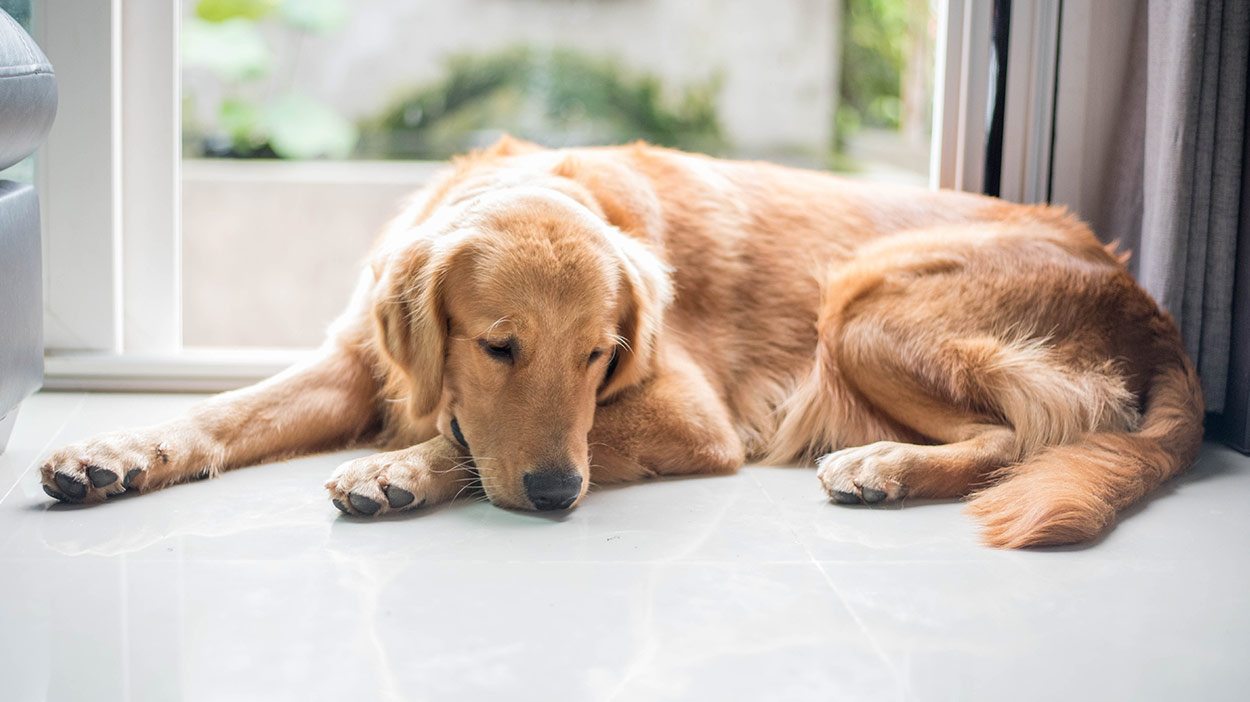 In this article, we are going to have a look at the medication hydroxyzine for dogs.
You may have heard of hydroxyzine before. Perhaps your doctor has even prescribed it for you in the past. But what is hydroxyzine for dogs?
Let's answer some questions you may have about this medication such as: What is the correct hydroxyzine dosage for dogs? What are the side effects of hydroxyzine in dogs? And should I see the veterinarian before giving hydroxyzine to my dog?
What is Hydroxyzine?
Hydroxyzine belongs to a family of drugs called antihistamines. Antihistamines are generally administered to relieve the symptoms associated with allergic reactions, such as itchiness.
This itchiness is known as 'pruritus.' Antihistamines can also be used to treat anxiety, and to calm patients before general anesthesia and surgery.
Antihistamines were first discovered in the 1930's, and started being commonly used in the 1940's.
While the first antihistamines were too toxic for human use, they have since been refined and are commonly, and safely, used today.
Antihistamines work by blocking the action of histamines.
Histamines are compounds in the body which are responsible for the symptoms we experience when we are allergic to something.
Hydroxyzine is an H1 antihistamine.
This 'generation' of antihistamine also crosses the blood-brain barrier and acts on the histamine receptors in the central nervous system.
This results in a feeling of drowsiness.
These days, another type known as 'H2 antihistamines' are commonly used.
They have been developed so as not to cause drowsiness. But for cases of severe pruritus, hydroxyzine is still preferred.
The sedative properties are beneficial in these instances, as they can help calm the patient when itching and discomfort cause distress.
We have had a quick look at how hydroxyzine is used on humans, but this may lead you to ask: what is hydroxyzine for dogs?
Can Dogs Take Hydroxyzine?
Dogs are able to take hydroxyzine. In fact, antihistamines are quite commonly used to treat skin allergies in dogs.
While the treatment can be very effective, there are also side effects that need to be kept in mind, which we will look at later in this article.
Therefore, it is important that this medication is only ever given to your dog under the supervision of your vet.
Let's have a look at how hydroxyzine is used to treat dogs.
Hydroxyzine For Dog Allergies
The most common application of hydroxyzine for dogs is in relation to the treatment of pruritus.
Pruritus is not a disease in itself, but rather a symptom of an underlying disease or condition.
Pruritus is commonly the result of allergies, infections, or parasites.
One study found that 54% of dogs with atopic dermatitis (a chronic inflammatory skin disease associated with allergies) that had been given antihistamines to treat the condition responded favorably.
A number of different antihistamines were used. Of the types administered, hydroxyzine was one of the most effective.
Because there is a wide variety of reasons your dog may be itchy, your vet will first determine what is causing the problem and treat the underlying issue.
After an examination, they may deem it appropriate to prescribe an antihistamine as part of the treatment plan.
While hydroxyzine is a commonly prescribed antihistamine, it is not the only one that vets use.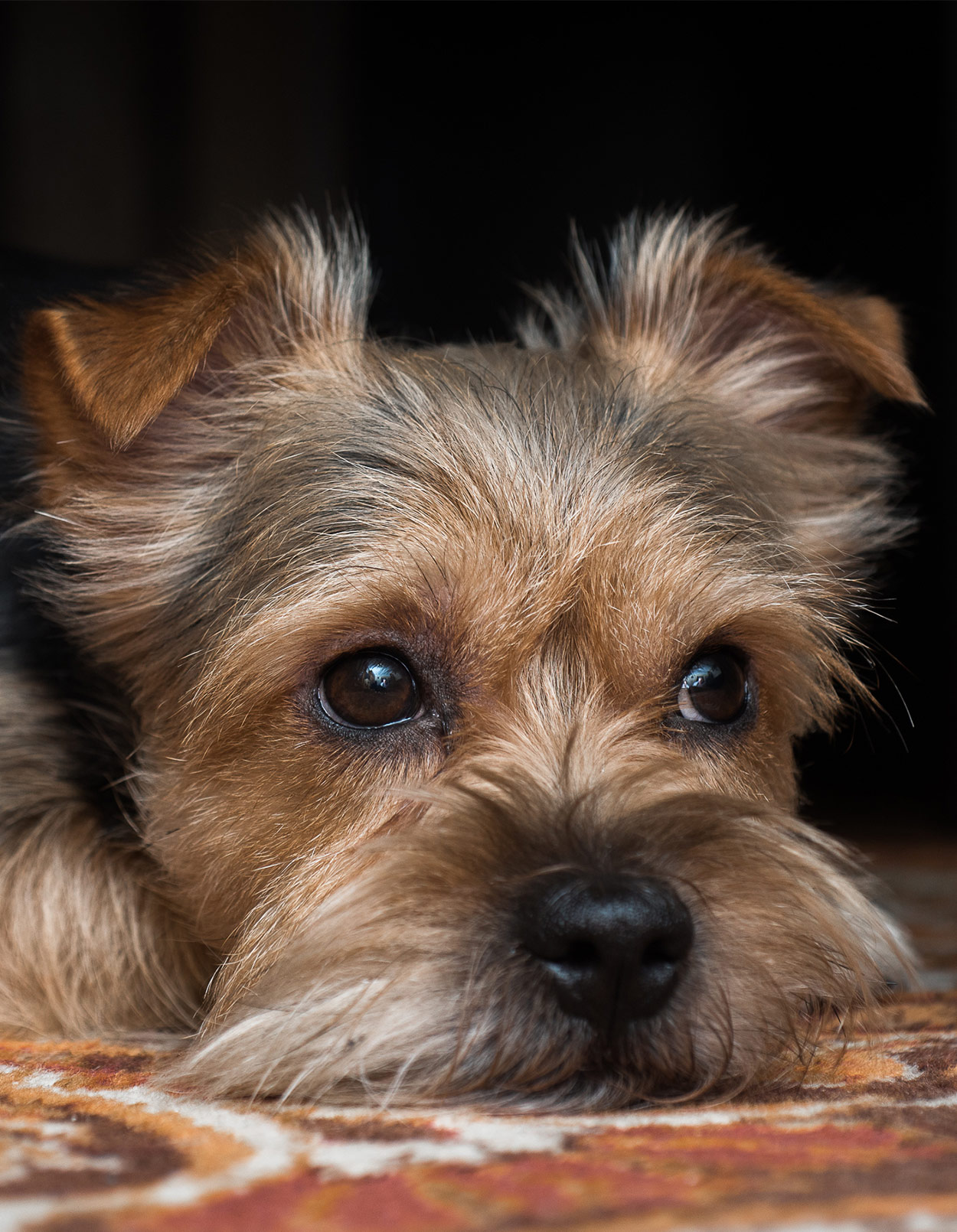 Hydroxyzine for Dog's Anxiety
In humans, hydroxyzine is sometimes prescribed to treat anxiety. Hydroxyzine for dogs is not often used in this capacity.
However, your dog may be displaying signs of anxiety because of discomfort.
If this discomfort is due to an allergy, a skin infection, or dermatitis, your vet may prescribe hydroxyzine or some other type of antihistamine to relieve the symptoms and make your pooch more comfortable.
What Form Does Hydroxyzine for Dogs Come In?
Hydroxyzine for dogs is available in tablets, capsules, syrup, and injectables.
Your vet will determine which form will be the best way to treat your dog.
Hydroxyzine HCl for Dogs or Hydroxyzine Pamoate for Dogs – What is the Difference?
Both hydroxyzine HCl (hydrochloride) and hydroxyzine pamoate have the same active ingredient, hydroxyzine.
However, the chemical structure of these two varieties is a little different.
This affects how the drug works.
As a result, hydroxyzine pamoate is what doctors will prescribe to human patients to treat anxiety.
Hydroxyzine hydrochloride is the most common treatment for pruritus in dogs.
How Much Hydroxyzine Can I Give My Dog?
Treating dogs with antihistamines can take some trial and error as each animal reacts very differently.
This being the case, it's impossible to recommend 'across the board' dosages that will produce good results.
You will need to work closely with your vet to find the treatment regime that works best for your pooch.
What is the Protocol for Using Hydroxyzine for Dogs?
Your vet will work to determine the appropriate dosage according to the severity of the symptoms, the size of your dog, and any existing treatments or illnesses your dog has.
Generally, a 7 to 10-day therapeutic trial will reveal if the treatment is going to work.
After this, your vet will assess the situation and decide whether to prescribe antihistamines that are to be taken on a more regular basis.
They may even prescribe another type of antihistamine for your dog or decide that treating your dog's itchiness another way will yield the best results.
Hydroxyzine for Dogs – Side Effects
If your dog is taking hydroxyzine, you should keep the possible side effects in mind, and monitor your dog for any symptoms.
They vary from mild to quite severe.
The most common side effect is drowsiness. However, sometimes this is the desired outcome.
Other, rarer side effects include excitement, gastrointestinal disturbances (such as diarrhea, constipation, anorexia), an increase of pruritus (if the drug is given in high doses), and cardiovascular problems, such as a rapid heart rate (particularly in the case of an overdose).
More serious side effects can include coma and apnea. Apnea means that the patient stops breathing temporarily.
Often, the efficacy and side effects of drugs used to treat animals are inferred after observing how the treatment works on humans.
Other side effects of hydroxyzine, in relation to the treatment of humans, include: a dry mouth, blurred vision and urinary retention.
Some dogs taking other types of antihistamines have also experienced vomiting.
Does Hydroxyzine for Dogs Interact with Other Drugs?
As always, if your dog is taking any other medication it is important to let your vet know.
Hydroxyzine for dogs is known to interact with other medications.
For example, it can counteract the effects of warfarin.
It is vital that you inform your vet about all other medications your dog is taking before commencing the treatment.
Contraindications
If your dog has liver or heart disease, high blood pressure, glaucoma, hyperthyroidism, a history of seizures, urinary retention, or intestinal atony, taking antihistamines is not recommended.
There is also not much evidence regarding the effects that antihistamines have on a pregnant or breastfeeding animal. So, if your dog is pregnant it would be wise to discuss this with your vet.
It is also recommended that the treatment should be paused before doing intradermal skin testing.
Hydroxyzine for Dogs – Should you use it?
We always recommend that you follow your vet's advice when it comes to canine medication.
Like most treatments, hydroxyzine is a drug that can bring much relief to your furry friend when they are not well, but it needs to be taken under the supervision of a professional.
Being aware of possible side effects, and telling your vet about your dog's current health status and any medications they are already taking are vital steps you need to take to ensure that this medication is administered correctly.
It will also yield the most benefit for your pooch.
Have you ever had to use hydroxyzine for dogs?
Feel free to share any questions and experiences in the comments section below.
References
Tegzes, J.H et al. Coma and apnea in a dog with hydroxyzine toxicosis. Veterinary and Human toxicology, 2002
MSD Veterinary Manual – Pruritus in Dogs
MSD Veterinary Manual – Behavioral Problems of Dogs 
US National Library of Medicine: MedlinePlus – Hydroxyzine
Emanual, M.B, Histamine and the antiallergic antihistamines: a history of their discoveries. Clinical and Experimental Allergy: Journal of the British Society for Allergy and Clinical Immunology, 1999
Church, M.K., Church, D.S., Pharmacology of Antihistamines Indian Journal of Dermatology, 2013
Simons, F.E., H1-antihistamines in children. Clinical Allergy and Immunology, 2002
US National Library of Medicine: PubChem – Hydroxyzine
Zur, G., et al Antihistamines in the management of canine atopic dermatitis: a retrospective study of 171 dogs (1992-1998). Veterinary Therapeutics: Research in Applied Veterinary Medicine, 2002
Eichenseer, M., et al, Efficacy of dimetinden and hydroxyzine/chlorpheniramine in atopic dogs: a randomised, controlled, double-blinded trial The Veterinary Record, 2013
Bridgood, T., What's New in Clinical Pharmacology? American Animal Hospital Association
Book: Church D.B., Small Animal Clinical Pharmacology Elsevier Health Sciences, 2008
PubChem Open Chemistry Database
PDR (Prescribers Digital Reference)