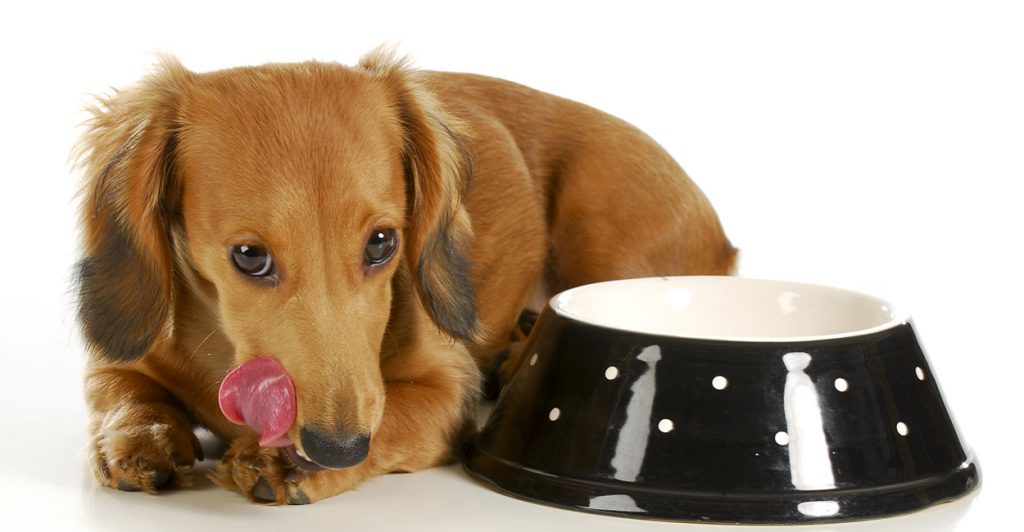 Can dogs have Cheerios or are Cheerios bad for dogs?
Can you use cheerios as treats for training your dog? Or are you better off choosing something else instead?
We get it–figuring out what your dog can and can't eat can be confusing.
As a dog parent, we all want our dogs to be healthy and happy and to provide the best life possible for our pets–and diet is a large part of this.
As you probably know, dogs have a tendency to eat whatever they can get their mouths on.
So, as responsible dog owners, it's up to us to watch what they eat and ensure that it is, in fact, good for them.
So what about Cheerios, specifically? Is it okay if your pooch snatches some cheerios off the table when your back is turned? Or can you perhaps even use them as treats?
Luckily, we've put together this quick guide! We'll look at what exactly cheerios are made of and what your dog's diet should consist of.
Then, we'll use this knowledge to figure out if Cheerios are a good choice for your pup or whether it's better to pass on them altogether.
What Are Cheerios Made Of?
Cheerios are mostly made out of whole grains. But they also contain sugar (the exact amount depends on the particular variety of cheerios) salt, and wheat starch.
However, they also contain some things you might not recognize such as Tripotassium Phosphate.
Tripotassium Phosphate is used much like eggs in baking recipes, to hold the liquids and oils together in the cheerios so they don't separate.
Cheerios are also fortified with certain vitamins and minerals, specifically vitamin E, iron, zinc, and vitamins A, B, C, and D.
This fortification helps humans get the nutrients they need– especially toddlers and young children, who are often picky eaters.
However, dogs' nutrient needs are different to humans. So just because cereal meets the needs of humans, it doesn't necessarily meet the dietary needs of dogs!
Regular cheerios contain 74% carbs, 14% fats, and 12% protein. Of course, this may vary depending on the specific type of Cheerios you buy.
Now that we know what's in Cheerios contain, let's look at what a dog's diet should consist of.
What Do Dogs Need to Eat?
Dogs are actually omnivorous. This means they need a mixture of both grains, meat, and veggies in their diet to be healthy.
Dogs are different from carnivorous animals, like domestic cats, that only thrive on meat. Because of this, it is important that your dog gets a well-balanced diet to fulfill their energy needs.
You shouldn't give your pup only grains, just like you shouldn't give them only meat. They need both to for optimal health.
That being said, a dog can operate on a meat only diet, or a completely vegetable diet, if special attention is paid to ensuring that diet is complete.
For example, a dog on a vegetarian diet still needs to consume foods high in protein.
Similar to humans, dogs also need certain vitamins, although the specific amounts are different. A lack of important vitamins can cause any number of issues depending on the particular deficiency.
Vitamin A deficiency, for example, is characterized by weight loss, skin lesions, respiratory ailments, and an increased risk of infection.
But don't dogs eat the same things as wolves?
Do Dogs Need to Eat Like Wolves?
You might be thinking: "But I thought dogs needed to eat like wolves? Wolves don't munch on wheat."
Actually, current research shows that dogs are not made to eat like wolves. While your pup might enjoy a nice steak, his digestive system is equally capable of consuming rice and potatoes.
Studies have shown that after being domesticated, dogs have actually evolved to consume a diet similar to humans.
Basically, dogs are extremely different to wolves when it comes to diet. It's best that they do not eat a primarily meat-based diet since a balanced diet is much better.
So, Dogs Can Eat Grains Then?
Absolutely. Dogs are able to eat grains.
Of course, there is always an exception to the rule. Occasionally, a canine might be allergic to wheat or another grain product.
However, this is not a sign that ALL dogs shouldn't eat grain. In fact, dogs are actually more likely to be allergic to beef than grains.
Instead, this simply means that it's best not to feed your dog grains if they show signs of being allergic to them.
Symptoms of an allergic reaction in dogs include facial swelling, hives, rashes, and itchiness.
If your dog shows any of these signs after consuming wheat, it may be difficult to determine exactly WHAT your pet is allergic to, so it's best to consult your dog's vet.
Can Grains Make Dogs Fat?
In humans, too many carbs can lead to weight gain. This extra weight is usually caused by eating an extreme amount of carbs.
Also, just because something is a grain doesn't necessarily mean it only contains carbs.
In fact, wheat gluten is more than 80 percent protein. Wheat contains a lot more protein than you think!
Furthermore, corn is actually a crucial ingredient in certain dog foods designed for dogs with medical conditions that require them to eat less fat or protein.
So go ahead and let your pooch eat grains. It shouldn't cause any major weight gain.
But what about Cheerios then?
Can Dogs Have Cheerios As A Treat?
So, where does all of this leave us with the Cheerios dilemma? Can dogs have Cheerios?
Well, as we discussed earlier, Cheerios are almost completely made of whole grains. And dogs are actually designed to eat whole grains.
Therefore, eating Cheerios is perfectly okay for your pooch.
However, it's important to remember that a balanced diet is important. So you probably do not want to give your canine an entire bowl of Cheerios for breakfast, lunch, and dinner.
Cheerios should only be used in addition to your pet's normal dog food. In other words, Cheerios should be used as a treat but not as a meal.
But be careful. Some types of Cheerios contain ingredients that are actually dangerous for your pooch.
For example, chocolate and peanut butter cheerios contain chocolate, which is toxic to dogs. It's best not to give any Cheerios containing chocolate to your canine!
Some Cheerios variations also contain a lot of sugar, and again, it's best not to give these to your dog. Just like people, dogs don't need a massive amount of sugar.
Compared humans, dogs are usually much smaller. Therefore, a small amount of sugar for a human may actually be a large amount for a pooch.
Foods with even moderate amounts of sugar should be avoided.
Basically, "normal" Cheerios are okay to offer to your pooch as a treat. But double-check the ingredients list before giving your dog any of the other variations.
Can Dogs Have Cheerios Regularly?
As we've discovered, normal flavored Cheerios are okay to give to your dog as a treat but shouldn't make up their entire meal.
Cheerios won't harm your pooch at all as a treat for training or an occasional snack.
If your dog snatches some out of your bowl, there's no need to worry. They are not toxic (unless they are chocolate flavored).
Some dogs may have an allergic reaction so it's important to keep an eye out just in case Cheerios don't sit well with your canine!
Does your dog like cheerios? Do you use them as a training treat? Let us know in the comments below!
References and Further Reading
Cheerios (company website)
Committee of Nutrient Requirements of Dogs and Cats. 2006. Your Dog's Nutritional Needs: A Science-Based Guide For Pet Owners. National Research Council of the National Academics.
Knight A. 2016. Vegetarian versus Meat-Based Diets for Companion Animals. Centre for Animal Welfare, University of Winchester.
Axelsson E. 2012. The genomic signature of dog domestication reveals adaptation to a starch-rich diet. Nature.